Anjelica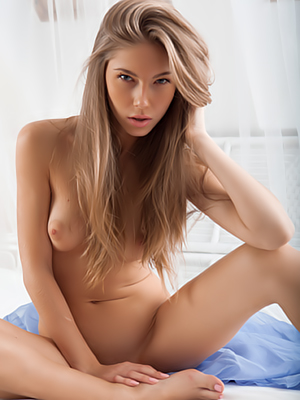 Anjelica (Born 14 April, 1993)
Height: 5 ft 3 in (159 cm) Weight: 92 lbs (42 kg)
Hair: Blond Measurements: 30B-23-32
Videos: 6
Rating:
312
raters
Rate Anjelica using the stars above!
Thank you for rating this model!
You have already rated this model!
by
Anjelica is an adult model and pornographic actress that hails from Moscow, Russia and was born on April 14th, 1993. At the tender age of 18 -back on 2011- she began her first forays into the adult business and jump-started straight into the deep end of the business, doing plenty of hardcore stuff for you to enjoy. What can I say about this blue-eyed blonde? Being Russian, she speaks very little English and so, the information available about her is very limited, to say the least. She seems to be a "riddle, wrapped in a mystery, inside an enigma", such as Winston Churchill once claimed about the country of her birth. But perhaps, that's part of the appeal the lovely Anjelica holds for us all. Excluding the language barrier that holds most of this model's personal information out of our reach, you can still find out quite a bit about this long legged babe from the various videos and photo galleries available on the net. For example, Anjelica seems not to have a shy bone in her body –and what an amazing body it is-, willing to do almost everything in front of the camera for your entertainment; luckily for her fans, she appears to be especially fond of anal action. During the last couple of years, she's been filming hardcore scenes with none other than her boyfriend, but if you dig deep enough you can always find her doing hardcore with a couple of other men during the beginning of her career.
Best Videos from Anjelica
Best Photos from Anjelica
Erotic Porn Advertising