Evfrat Mai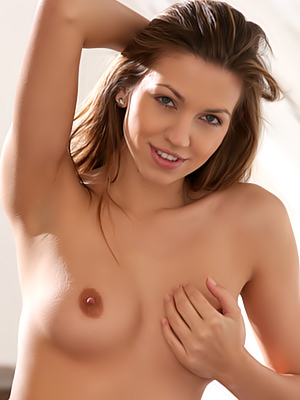 Evfrat Mai (Born 04 July, 1985)
Height: 5 ft 7 in (170 cm) Weight: 121 lbs (55 kg)
Hair: Brown Measurements: 36B-25-37
Videos: 2
Rating:
154
raters
Rate Evfrat Mai using the stars above!
Thank you for rating this model!
You have already rated this model!
by
Evfrat Mai is a pornographic actress and nude model. She was born Jana Potyšová on July 4th of 1985 and hails from the Czech Republic, like so many other Euro babes in the business. She's originally from Liberec but is currently living in Prague. This brunette goddess has been working in the porn industry since 2005, when she was about 20 years old. Ms. Mai started out in by industry answering an ad on the newspaper and the rest, as they say, is history. In the beginning, she was more into the hardcore side of porn; working alongside her boyfriend at the time under the alias Jana Hall. She soon discovered that shooting b/g scenes wasn't her thing though, and since 2007 she's been exclusively a softcore model. This stunning Czech beauty, no mostly known as Eufrat, has managed to stay at the top of erotica and porn rankings out there for 8 years and it's mostly due to her elegance and rockin' body. She's undoubtedly beautiful; with her natural C cup tits, rounded ass long chestnut hair and big blue eyes, but it's her amazing personality that makes her stand out among her peers. Many of the directors that have worked with her in past production have mention how sweet natured she is; always smiling and brightening every room she walks in. Let's hope to see Evfrat Mai shedding her clothes and showing off her naked body for many more years to come.
Best Videos from Evfrat Mai
Best Photos from Evfrat Mai
Erotic Porn Advertising