Faye Reagan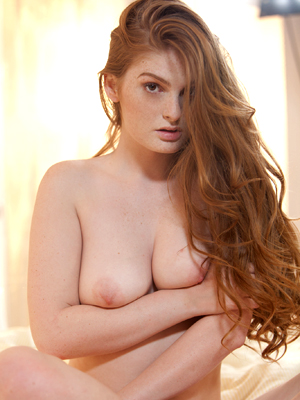 Faye Reagan (Born 19 September, 1988)
Height: 5 ft and 4 in (163 cm) Weight: 121 lbs (55 kg)
Hair: Red Measurements: 34C-28-36
Videos: 3
Rating:
164
raters
Rate Faye Reagan using the stars above!
Thank you for rating this model!
You have already rated this model!
by
Faye Reagan is an American pornographic actress and glamour model. This freckled redhead was born Faye Jillian Henning on September 19th 1988 in Nashville, Tennessee but her family moved to Las Vegas, Nevada when she was only 8 months old and she spent the rest of her childhood there. She has been in the adult industry since she was 19 years old in 2007. On an interview with Oyster magazine, Faye stated that being part of the porn business wasn't particularly planned; she just sort of landed there. The main reason she gave is that her parents were very strict about her dating and they didn't allow boys anywhere near her. At 18 years old, she had her first boyfriend and, after some drama with her parents, she moved in with him and his family. Shortly after that, she lost her job and dropped out of school. That's when she met a recruiter at a friend's wedding and moved to LA to pursue her newfound career. This fiery haired teen entered the world of porn with a bang, if you'll excuse the bad pun. She plunged directly into the deep-end, with her first ever scene being a hardcore threesome with two men. She moved on to gang-banging; particularly memorable was Gauntlet 3 where she did five scenes in a single day with 18 men. After that she got a new agent and started doing girl-girl and solo masturbation performances only. That is, until she hooked up with male pornstar Dane Cross, and began doing b/g scenes with him. Now that they're broken up, Faye has been starring in hardcore scenes alongside other male colleagues though she's adamant about not doing anal sex on camera. But here's hoping she'll change her mind soon!
Best Videos from Faye Reagan
Best Photos from Faye Reagan
Erotic Porn Advertising