Marry Queen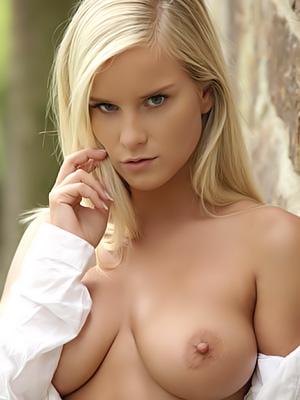 Marry Queen (Born 20 October, 1991)
Height: 5 ft and 1 in (155 cm) Weight: 110 lbs (50 kg)
Hair: Blond Measurements: 36D-26-37
Videos: 7
Rating:
170
raters
Rate Marry Queen using the stars above!
Thank you for rating this model!
You have already rated this model!
by
Marry Queen is a gorgeous Czech beauty that works as a glamour and pornographic model since 2009. She was born on October 20th of 1991 and started working in porn the same month she turned 18 years old. Any fans of Ms. Queen will know that she does not shy away from the hardcore stuff, as long as she's featured with her then boyfriend, Mad Max. After being together for two years, they both started their careers in the industry at the same time, doing everything from blowjobs, anal and vaginal hardcore scenes with no one but each other. In very little time, Marry gained notoriety among her peers for her nubile, freckled face, European beauty, all-natural D cup tits and stunning body proportions. She's also known for having very small inner pussy lips, making her lady parts quite unique and very appealing for her audience. So much so that in 2011, after only two years in the biz, she got a contract with Fleshlight to reproduce her pussy and sell it all over the world. Shortly after that, she moved to USA and dedicated herself to doing nothing but softcore, solo and lesbian scenes after breaking up with her boyfriend. Recently though, some new videos of this buxom blonde have popped up again so you may be seeing even more of her now; this time without the old ball and chain.
Best Videos from Marry Queen
Best Photos from Marry Queen
Erotic Porn Advertising