Stephanie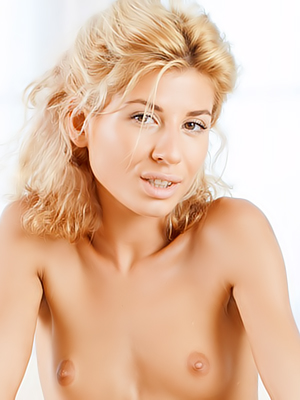 Stephanie (Born 05 April, 1990)
Height: 5 ft 4 in (163 cm) Weight: 97 lbs (44kg)
Hair: Blond Measurements: 32A-23-32
Videos: 4
Rating:
229
raters
Rate Stephanie using the stars above!
Thank you for rating this model!
You have already rated this model!
by
Stephanie is a gorgeously slim Russian pornstar. She was born on April 5th in 1990 and began her career in the adult industry when she was 18 years old, though she didn't start doing hardcore performances until a couple of years after that. On June 7th 2009, Stephanie appeared for the first time in a Woodman Casting X video. At that time she was 19 years old and wasn't ready to start doing hardcore porn just yet. She did however dip her toe into the business via some erotic photos and live webcam stuff. She claimed she did it because she loves showing off her slim body and getting compliments from men. She had already had over 20 lovers, both men and women, but was not willing to have the rest of the world watching her fuck just yet. Just two years after that first interview, Stephanie –known as Cutie Slimmer then- went back to Pierre Woodman, this time more than willing to do all sorts of naughty stuff for the camera. They were joined by another couple in Budapest, a blonde called Dulsineya and a man, so Stephanie's second visit to Pierre had a hardcore group fuck with plenty of cock sucking and anal action. She stands out in the porn industry not only due to her exceptionally skinny style and gorgeous face, but also to the eagerness that's evident in every one of her sex scenes, whether it's with a female or a male co-star, the fact that she loves fucking is clear in every single second of her videos.
Best Videos from Stephanie
Best Photos from Stephanie
Connecting
Erotic Porn Advertising